Protein
Cargill's protein business in Thailand or Cargill Meats Thailand is one of the country's largest exporters of cooked chicken products delivering high-quality and nutritious chicken products to Thai consumers and multiple countries around the world. We employ nearly 15,000 employees across two locations in Korat and Saraburi.
Cargill's protein business in Thailand operates in a fully integrated processing structure to ensure the highest quality and food safety standards are enforced. We have in our supply chain feed mills, hatcheries, farms and processing plants. We also have dedicated facilities to ensure the quality and safety standards of our products including poultry health center, central food safety lab, R&D center and Innovation Center.
Cargill is constantly acknowledged as a leader in food safety in Thailand and recognized by multiple certifications e.g. GHP standard, HACCP, BRCGS , FSSC22000, RWA, Halal and LR Farm First.
Recently, we introduce Sun Valley, a chicken consumer brand, and a plant-based protein brand PlantEver™ for consumers in Thailand.
For any inquiries, contact https://www.cargill.com/page/cargill-contact-us
Discovering new and delicious meals with world-class standards of safety and care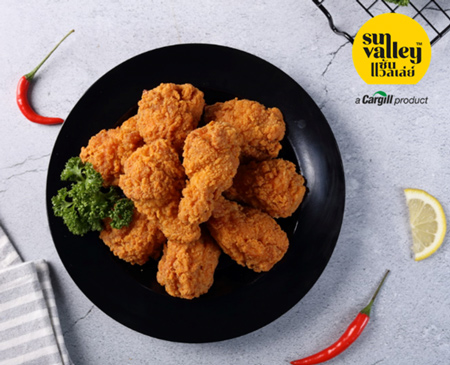 Our cooked and fresh chicken consumer brand Sun Valley is produced to high standards of quality and safety, meaning that every product has traceability and does not use preservatives. In addition, Sun Valley emphasizes on taste. It employs a research team that is in charge of developing products, innovating, and improving new recipes best suited to the Thai palate. Sun Valley will delight everyone with a variety of delicious products that are suitable for all.
Sun Valley products are now available at "Cargill Protein Lover" shops on leading e-commerce platforms including Lazada and Shopee, and retail stores. For more information, please contact [email protected], or join the conversation at https://www.facebook.com/SunValleyTH.
Cargill launches Sun Valley, delivering deliciousness at the same standards around the world
Answering to the demand for new nutritious protein choice for health-conscious flexitarians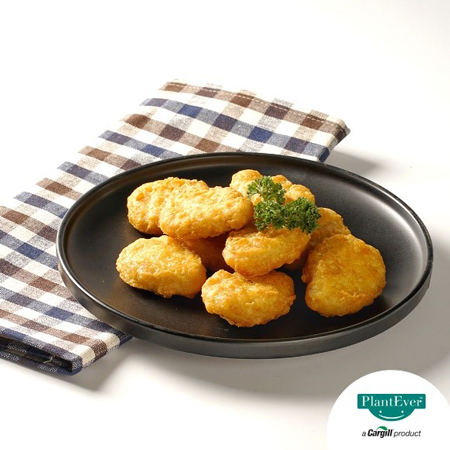 We launched PlantEver™, a plant-based protein brand in Thailand to meet demands for nutritious, great-tasting alternative protein options for customers that are flexitarians. Combining our knowledge and expertise in R&D and innovation, we create some of the best tasting products exclusively for Thai consumers. PlantEver™ provides the nutrition of plant-based protein such as high protein and a source of fiber with delicious taste, with the convenience of ready-to-cook products that can be easily made at home within a few minutes.
For more information, please visit Facebook page: https://www.facebook.com/plantever/ or under "Cargill Protein Lover" Official Shop on leading e-commerce channels e.g. Lazada and Shopee.
Product Capability and Innovation
Our broad range of products includes steam cooked, roasted, and coated chicken products. As one of our key strengths is innovation, Cargill's innovation centers, including our R&D center and Innovation Center in Thailand, are some of the world's most advanced food innovation facilities. We have a team of food scientists that are constantly developing new products to meet customer needs. We provide customers with the expertise to explore new products and improve on existing products, in terms of taste, production efficiency and nutrition.
Sustainability
We are committed to operate a sustainable business. Our goals are to ensure food and nutrition security for people around the world, reduce environmental impact, create an inclusive workplace for our employees and emphasize responsible business conduct.
We are investing in emissions reducing technology and renewable energy to power our operations, working with farmers and suppliers to reduce emission across our supply chain and transform agricultural supply chains to be deforestation-free with responsible sourcing program. In addition, we are working with farmers and ranchers to strengthen agricultural supply chains in an economically and environmentally sustainable way.
More information
Related sites